Beamex FB Temperature Field Block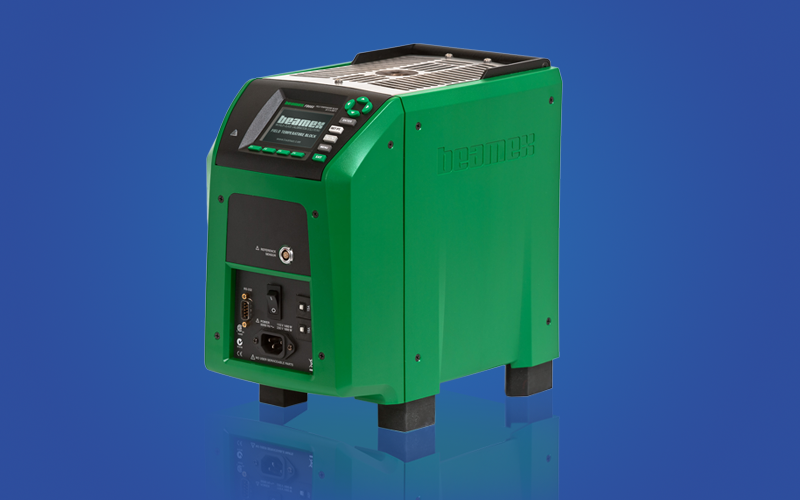 Portable temperature dry block delivering bath-level accuracy for industrial applications. The Beamex field temperature block (FB) is an ideal temperature block for industrial field use. It is lightweight and easy to carry. It is an extremely quick dry block, yet it provides excellent accuracy.
Features of the Beamex FB
Temperature Range at 23°C: -25 °C to 150 °C, 33°C to 350°C and 50°C to 660°C
Lightweight and Portable
The Beamex FB field temperature block is ideal for industrial field use. It only weighs about 8 kg, and it is small enough to carry around.
It cools down to –25 °C in 15 minutes and heats up to +660 °C in 15 minutes. This saves time and increases productivity
The display accuracy is up to ±0.2 °C and its control technology provides great stability up to ±0.01 °C. The dual zone controlled block provides excellent axial uniformity up to ±0.04 °C and radial uniformity up to ±0.01 °C.
A graphic and audible stability indicator lets you know when a block is stable
The HOT warning light indicates when the block is hot (over +50 °C). It blinks as long as the block is too hot to touch.
The communication port enables communication with selected Beamex MC Calibrators for automation calibration and documentation.