We are working with latest trends in embedded hardware design to develop IoT, wearable and tracking devices for wide range of industries.
Software Development
We offer a full range of embedded software services from simple bare metal solutions to sophisticated distributed systems. We are well-versed in modern software technologies,
PCB Design
Our highly skilled team of engineers have expertise for multilayer, high complexity, highly dense PCB designs. We have extensive experience in a wide variety ..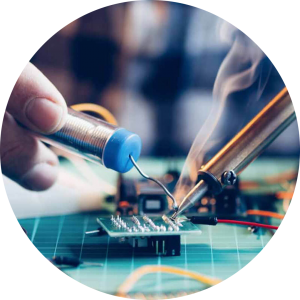 IOT Design
Our IoT service is wide-ranged and client-oriented for every single project. We also offer services in developing cloud-based apps and platforms..
Manufacturing Services
We are one of the leading electronic manufacturing Services company (EMS) in India with a specialization in quick turnaround of Prototypes.
Mechanical Engineering
Masibus has experience with design and selection of rugged enclosures, outdoor equipment for remote sensing and monitoring. We help our clients ..