Leading by Innovation, Commitment and Strong Values
The brand Masibus started its journey in 1975 as a small company with a handful of people, and has now grown into a large organization with more than 200 people in its work force. Having been around for more than four decades, the company is still strongly rooted in the ethical principles laid down by the founding fathers. After the initial baby steps, and with the Indian economy opening up in 1991, Masibus steadily expanded operations and moved to our current headquarters in Gandhinagar, Gujarat. Since then, we continue to serve as solution providers in industrial automation and instrumentation segment to customers within the country and across the globe.
Recognized as one of the premier industrial automation solution providers, Masibus serves nearly 20,000 customers in about 50 vertical industrial segments, offering products, solutions and services through 8 regional offices and a wide network of Dealers and System Integrators.
Our goal is to exceed the expectations of every customer by offering innovative industrial automation solutions, outstanding customer service and greater value addition, thereby optimizing process functionality and improving operation efficiency of the industry. Our team is distinguished by their functional and technical expertise combined with their hands-on experience, thereby ensuring that our customers receive the most effective and value based solutions for their requirements.
Masibus has been quick to adopt and incorporate new technologies like Ethernet and Wireless into the industrial automation solutions that are offered. Today, we have many proven track records of every conceivable product and solution in SCADA/PLC/DCS platforms that have been successfully installed at several sites. The export-worthy quality of our products and solutions stands out as differentiator for Masibus becoming a globally accepted company. Masibus operates an international office in Sharjah, UAE.
Corporate Mission
Our mission is to grow consistently by 30% Year on Year, using the best global technologies in products and services offered to customers.
Corporate Vision
Our vision is to become the Most Admired Indian Company in the field of Automation and Instrumentation.
Masibus Value System
Transparent, legal and ethical business practices
Facilitating continuous improvement of technical and leadership skills in our people
Safety of our people and customers
Maintaining a clean and green environment
Core Business Ideals
At Masibus, we believe that a satisfied customer is the best reward:
Extensive Domain Knowledge
High quality and latest design experience
Best industrial integration expertise
Competent manufacturing capabilities
World class products and solutions
About Masibus
Masibus started its journey in 1975 in India and is recognized as one of the premier industrial automation solution providers offering products, solutions and services to customers within the country and across the globe. Masibus' goal is to globally provide innovative industrial automation solutions, outstanding customer service and solutions in ODM, SCADA, PLC, DCS platforms and Panel manufacturing.
Masibus is part of the Sonepar Group
Sonepar is an independent family-owned company with global market leadership in B-to-B distribution of electrical products, solutions, and related services. Through a dense network of 80 brands spanning 40 countries, the Group has an ambitious transformation agenda to become the first global B-to-B electrical distributor to provide a fully digitalized and synchronized omnichannel experience to all customers. Drawing on the skill and passion of its 44,000 associates, Sonepar had sales of €32.4 billion in 2022. Sonepar makes its customers' lives easier, over the counter, visiting customers, by phone or online, – however we're needed.
www.sonepar.com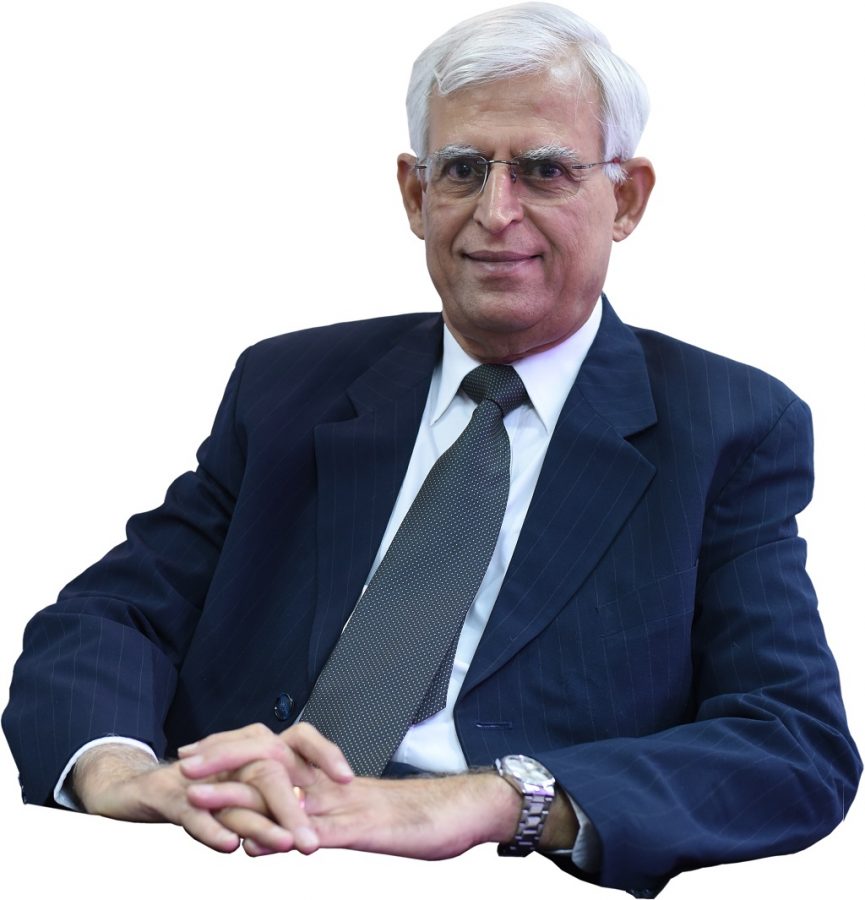 K. Subramaniam
Executive Director
An entrepreneur with amazing enthusiasm, commendable leadership qualities, innovative ideas and incredible energy, Mr. K. Subramaniam holds a B.E degree in Electronics from NIT, Trichy, India. He began his career as a Marketing Engineer in M/s. Systronics (A Sarabhai Co.) and moved on to NELCO (A Tata Enterprise.) In 1975, along with another colleague from NELCO, he founded Masibus as a first generation start-up company.
Fondly known as Subi Sir and a favourite among all, he has been instrumental in laying the foundation of perseverance and strong value systems in Masibus.
His vision of evolving a world class instrumentation company to serve as many customer applications, his total commitment to TQM and HRD, has led to Masibus stepping into the fifth decade to serve over 5000 customers, in an ever challenging and highly competitive business environment.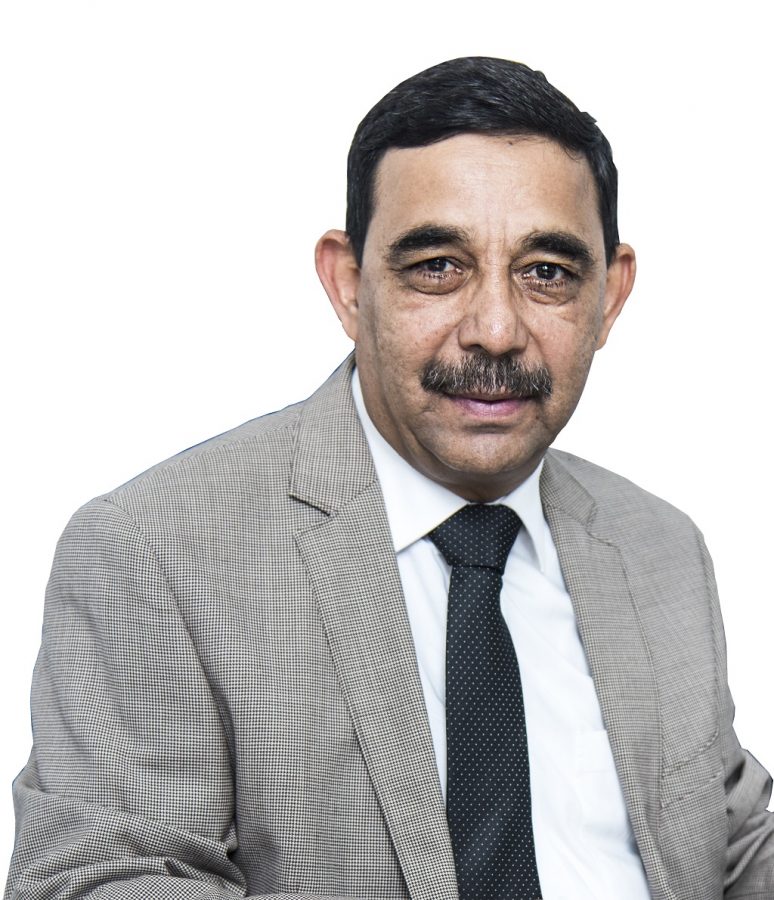 Dominic J. Cordeiro,
Executive Director
An Electronics engineering graduate from L.D. Engineering College, Ahmedabad, he started his career with Masibus and has grown with the organization and helped it to achieve many a milestones in technology.
A technocrat and a specialist in Instrumentation field, he has been a major driving force in designing and developing several products and execution of many major projects in Masibus.
He has been involved in the implementation of the ISO system. Widely travelled, he has been the driving force in collaborating with many technology partners of Masibus and bringing in world class systems and technology in the company.
Our Code of Business Conduct is the foundation of how we safeguard compliance across our company. The Code enables our employees to promote a culture of ethics, based on compliance and leadership by example. We encourage our employees to speak up and look for guidance where needed, and to make sure that they have all necessary approvals for key decisions. This minimizes the risk of deviation from or violation of the guidelines set out in the Code of Business Conduct.
By communicating our Code of Business Conduct effectively, we guarantee an efficient and equitable workplace and a competent and considerate workforce.
Statement: Conflict Minerals
As a member of the United Nations Global Compact, Sonepar is deeply committed to responsible sourcing: it condemns violence and human rights violations in the mining of conflict minerals.
Sonepar does not purchase raw materials as it does not manufacture any products. Yet, as the world leader in the B-to-B distribution of electrical products and related solutions and services, Sonepar is an influential player throughout its value chain.
As such, the Group expects its suppliers to:
Comply with the requirements of its Supplier Code of Conduct
Source materials from conflict-free sources
Comply with applicable laws and regulations
Conduct relevant due diligence
ISO 9001:2015 Certification
TRACE Certification
CRISIL SME Rating
WCA Certified Vendor
Excellence in Electronics Award
National Productivity Award
DSIR Certified Research & Development
'Leading SMEs of India 2014' award from Times of India in association with Federal Bank and D&B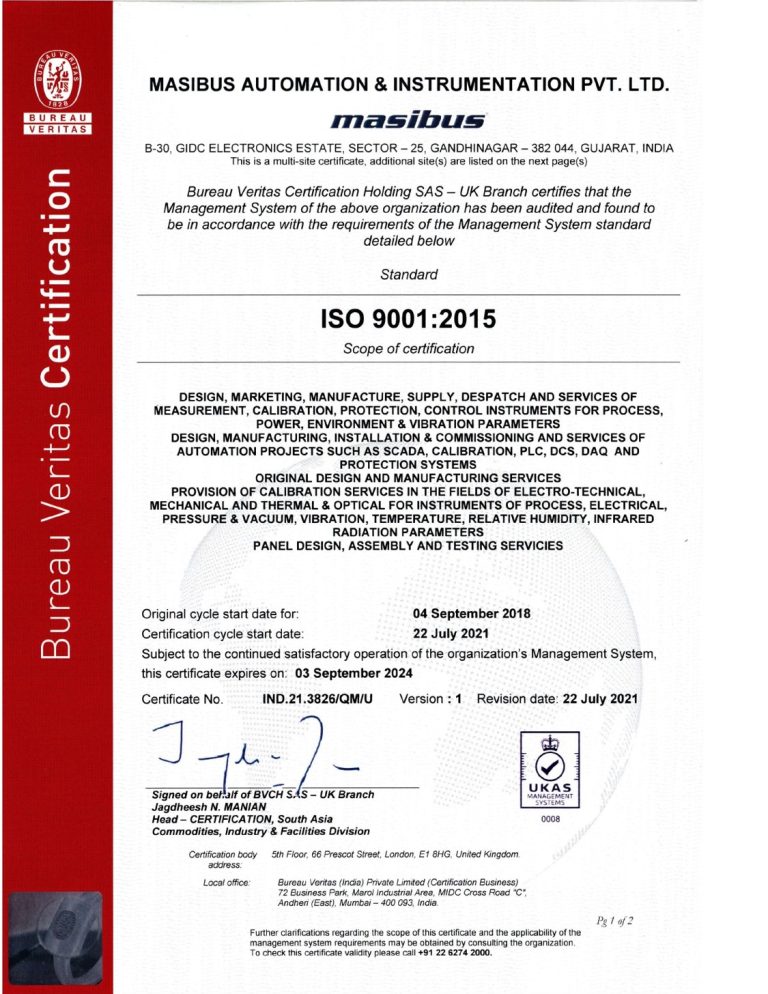 At Masibus, we place high priority on achieving uniform quality worldwide and instilling a quality-first mindset in our workforce to keep our customers satisfied. We can, with confidence and assurance, claim to be delivering "Export Worthy" products that stand at par with their American or European counterparts in terms of quality.
Guided by the "Quality First" principle that Masibus has stayed true to since its founding, we have established a Quality Management System led by a team picked from various departments that encompass all our business processes from planning, design, development and manufacturing, testing & validation, servicing, post sales services etc.
To execute the "Quality First" ideal, we are an ISO 9001:2015 certified Organization.