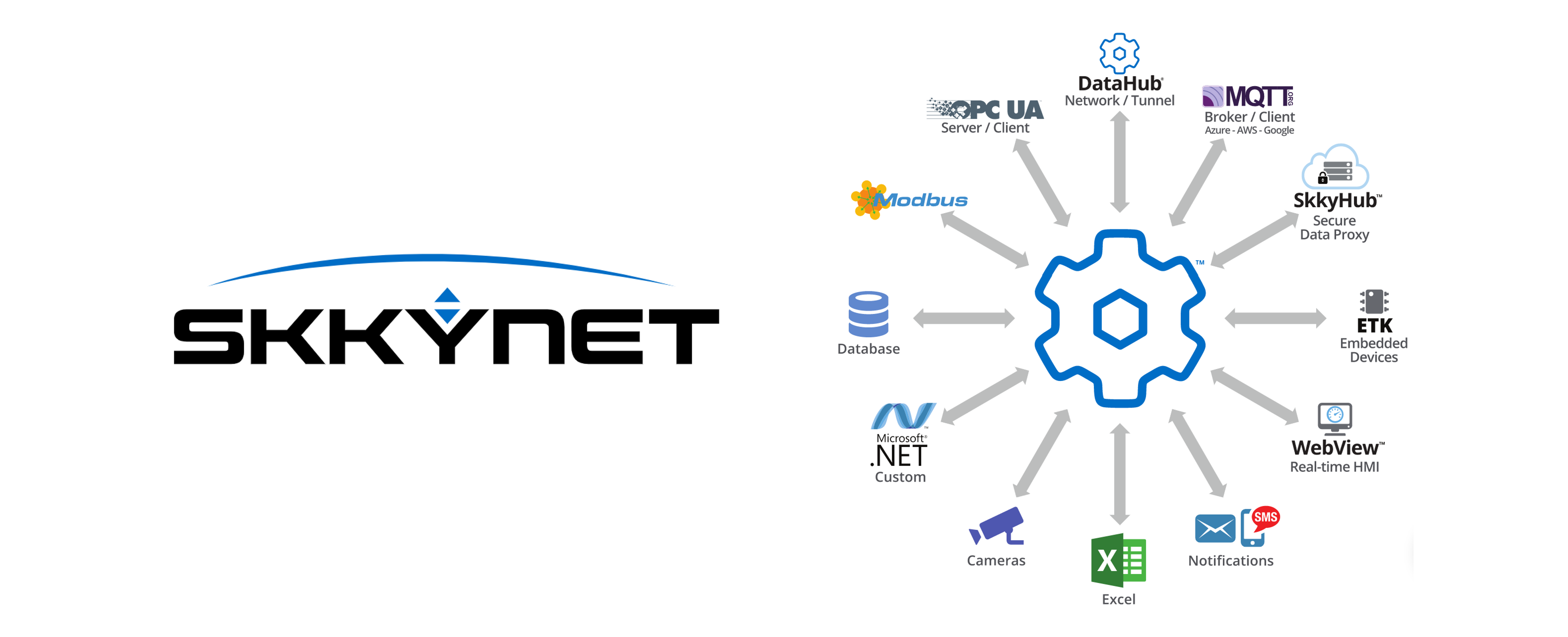 Skkynet
Skkynet is a global leader in secure, real-time data information systems. Skkynet offers privately-hosted or fully managed solutions for moving data in industrial, embedded and financial systems, from anywhere to anywhere. We offer customers the award-winning SkkyHub™ cloud service to collect, process, and distribute real-time information over networks, locally and remotely, as well as DataHub®, a proven middleware product to securely acquire, monitor, control, visualize, network and consolidate live process data and financial data over insecure networks.  Skkynet's platform is uniquely positioned for the Industrial Internet of Things (IIoT) and Industry 4.0 because unlike the traditional approach for networked systems, Skkynet is secure-by-design.
Skkynet's patented services and products allow data-intensive organizations to safely and securely manage, supervise, and control their assets locally and remotely in unique hybrid cloud configurations. 
Skkynet operates through wholly-owned subsidiaries Skkynet Inc., Skkynet Corp. and Cogent Real-Time Systems Inc. located in Mississauga, Canada
Datahub
The DataHub is a single tool that lets you connect, concentrate, integrate, and redistribute your live data among sources and users in real time.
Establish secure, bidirectional data communication for your industrial systems. Receive, integrate, and stream over 50,000 data changes per second.
Pool data from all sources and protocols into a single, unified data set. Any client can access any data subset using any supported protocol: OPC UA, OPC Classic, MQTT, Modbus, DDE, TCP, ODBC, HTTP, XML, and more.
Network OPC servers and clients
Integrate OPC UA with OPC DA
Connect to MQTT Brokers, including Azure, Google and Amazon IoT
Visualize your data, and do supervisory control
Log your data to any SQL database
Bridge data between servers
Configure redundant connections
Modify your data in-stream
Connect securely to the Industrial IoT & Many more options