8 Channel Flame Proof Scanner 8208-XP
8 Channel Flame Proof Multi Channel Scanner Data Acquisition
Masibus Data Acquisition System & Products makes Multi Channel Scanner for Industrial Automation and Instrumentation strong market presence in Pharma healthcare, Mining, Fire, Power generation & distribution, Oil & Gas, Chemical, Petro chemical , Industrial & Process Automation, IoT Industries, Solar, Steel, Defence, Metal industry mainly Gujarat Tamil nadu Karnataka Madhya pradesh Maharashtra Delhi Uttarpradesh kolkata Hyderabad Rajasthan Punjab haryana south india across india 8 Channel Flame Proof Multi Channel Scanner Data Acquisition India
8 Channel Flame Proof Multi Channel Scanner Data Acquisition
8 Channel Flame Proof Scanner 8208-XP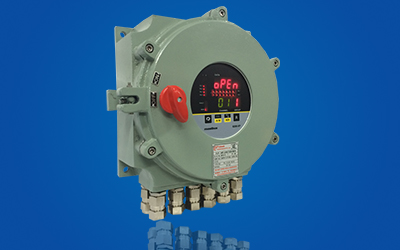 Masibus Manufacturer of 8208-XP Multichannel Temperature Scanner which is the Ex-proof version of model 8208, and is certified for use in Hazardous areas.
Multichannel Temperature Scanner 8208-XP is the most compact multi-point scanner available in the market; designed with the latest Touch Sense Keys for Flame Proof Enclosure to give full programmability and ease of operation.
Multichannel Temperature Scanner 8208-XP comes in density of 4 or 8 channels; Universal Analog input per channel and has 4 fully programmable relay output for Alarm & Trip purpose. The unit has separate Numeric displays for Channel, Group and PV. All Configuration and Calibration can be done from front panel keypad The 4 relays can be freely mapped as Alarm, Trip or control set point. User has option to program set-points and logic individually or group wise. Channels can be configured up to 4 groups with one relay per group; 2 groups with 2 relays per group or 1 group with 4 relays per group. Two discrete LEDs are provided per channel and one LED per relay for status indication.
Multichannel Temperature Scanner 8208-XP has built-in Isolated RS485 Modbus serial port and provides analog retransmission output with group Max/ Min to further interface with PLC/DAS/DCS/ SCADA.
Multichannel Temperature Scanner 8208-XP is available in two options Type-1 and Type-2 Wall Mount Enclosure. 8208-XP Type-1 Enclosure has maximum 8 glands possibility, Type-2 Enclosure has maximum of 12 glands possibility with Rotary Switch for on/off.
Features
Universal input per channel
Ex-proof protection for Gas groups IIA & lIB, IP65, Zone-1 (Optional: IIC Group)
Operation by front Touch sense keys
Fast Sampling rate with instantaneous relay action
Four relays for alarm/trip
RS485 Serial communication port for remote monitoring
Comprehensive Alarm/Trip logic programming
Multiple Levels of configuration and password protection
Analog Retransmission (Optional)
Applications
Hazardous areas like Chemical / Oil & Gas, Petrochemical Industries.

Pharma Application

Gas Compression
Mining Equipment monitoring and protection
Gas detection
Fire detection and annunciation
As a distributed I/O module for interface with PLC/DCS/DAS etc
Industries
Power
Metal
Water
Panel Manufacturing
Chemical
Food
Paper
Pharma
Sugar
8 Channel Flame Proof Multi Channel Scanner Data Acquisition
Masibus Data Acquisition System & Products makes Multi Channel Scanner for Industrial Automation and Instrumentation strong market presence in Pharma healthcare, Mining, Fire, Power generation & distribution, Oil & Gas, Chemical, Petro chemical , Industrial & Process Automation, IoT Industries, Solar, Steel, Defence, Metal industry mainly Gujarat Tamil nadu Karnataka Madhya pradesh Maharashtra Delhi Uttarpradesh kolkata Hyderabad Rajasthan Punjab haryana south india across india 8 Channel Flame Proof Multi Channel Scanner Data Acquisition India
8 Channel Flame Proof Multi Channel Scanner Data Acquisition