Williamson IR Pyrometers Silver Series
Williamson IR Pyrometers Silver Series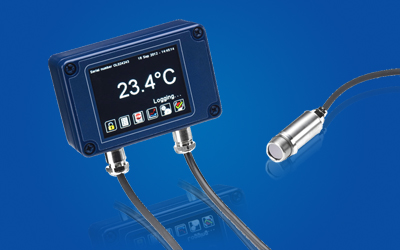 The Silver Series is a family of compact industrial infrared thermometers. They are recommended for applications that typically involve:
target temperatures below 1000°F/550°C
non-reflective target materials
moving targets
a need for a small sensor size
high reliability and performance
The Silver Series contains the latest advances in digital processing to provide the most accurate, repeatable, and reliable measurements for this type of sensor. With a choice of sensor configurations and outputs, they are easy to install and maintain.
Features
1% or +/-1°C accuracy from -40 to 1832°F (-40 to 1000°C)
A choice of D/2, D/15, D/30 and Close Focus optics
8-14μm wavelength
Line of sight alignment with optional external laser aiming
2-wire or 4 wire configurations
4-20mA and voltage outputs which are linear with
temperature
J, K or T Thermocouple outputs
USB 2.0 interface
OPC server capabilities
Internal sensor and process ambient temperature output
3ft/1m electrical cable with optional extended lengths
Emissivity settings are offered as fixed or adjustable
Stainless steel NEMA4X (IP65)
Optional accessories such as mounting brackets, water
Cooling and air purge